ART AT PULLMAN MELBOURNE
THE ART OF POSSIBILITY
Art is embedded in the Pullman DNA and we've transformec our hotel into playground for local Melbourne artists. Our aim is to immerse you into our vibrant local culture through the use of art in every corner of our hotel.
We'd like to bring your attention to 4 special artworks at the hotel, curated by 4 prominent female Melbourne artists; Lisa King, Justine McAllister, Prudence Caroline and Minna Leunig.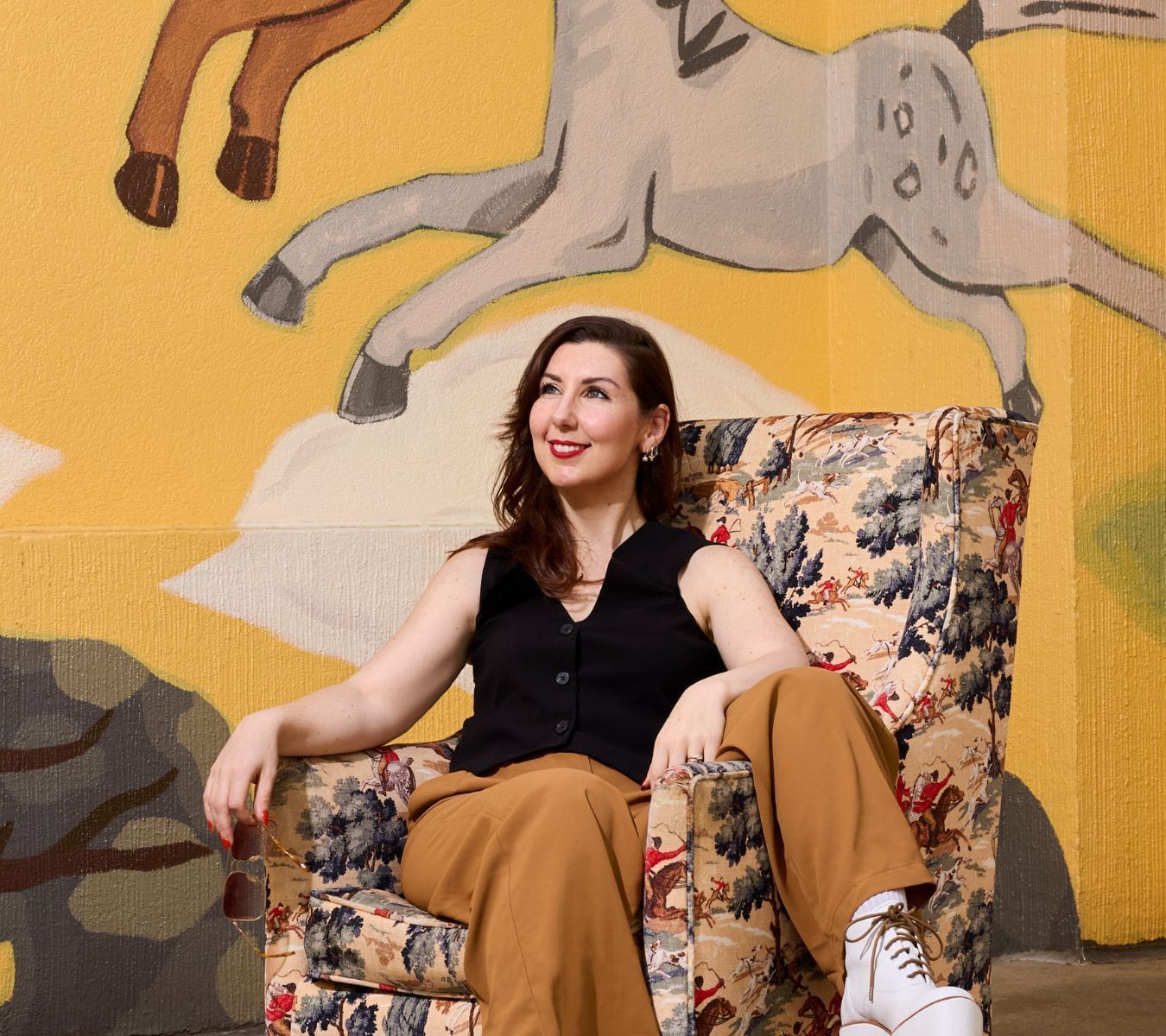 JUSTINE MCALLISTER
Justine McAllister is a renowned Melbourne illustrator, artist and muralist, specialising in large-scale murals and illustration. Her pieces are bold, imaginative and striking. Justine studied fine art at the Victorian College of arts.
You can find Justine's eye-catching work at our carpark on level 1. Her work took inspiration from the fabric upholstery in Elevate Club Lounge on level 14. The mural is an Australian rendition of an old British "Tally-Ho" design. Justine replaced original imagery with wild brumbies, Kelpies and gum trees.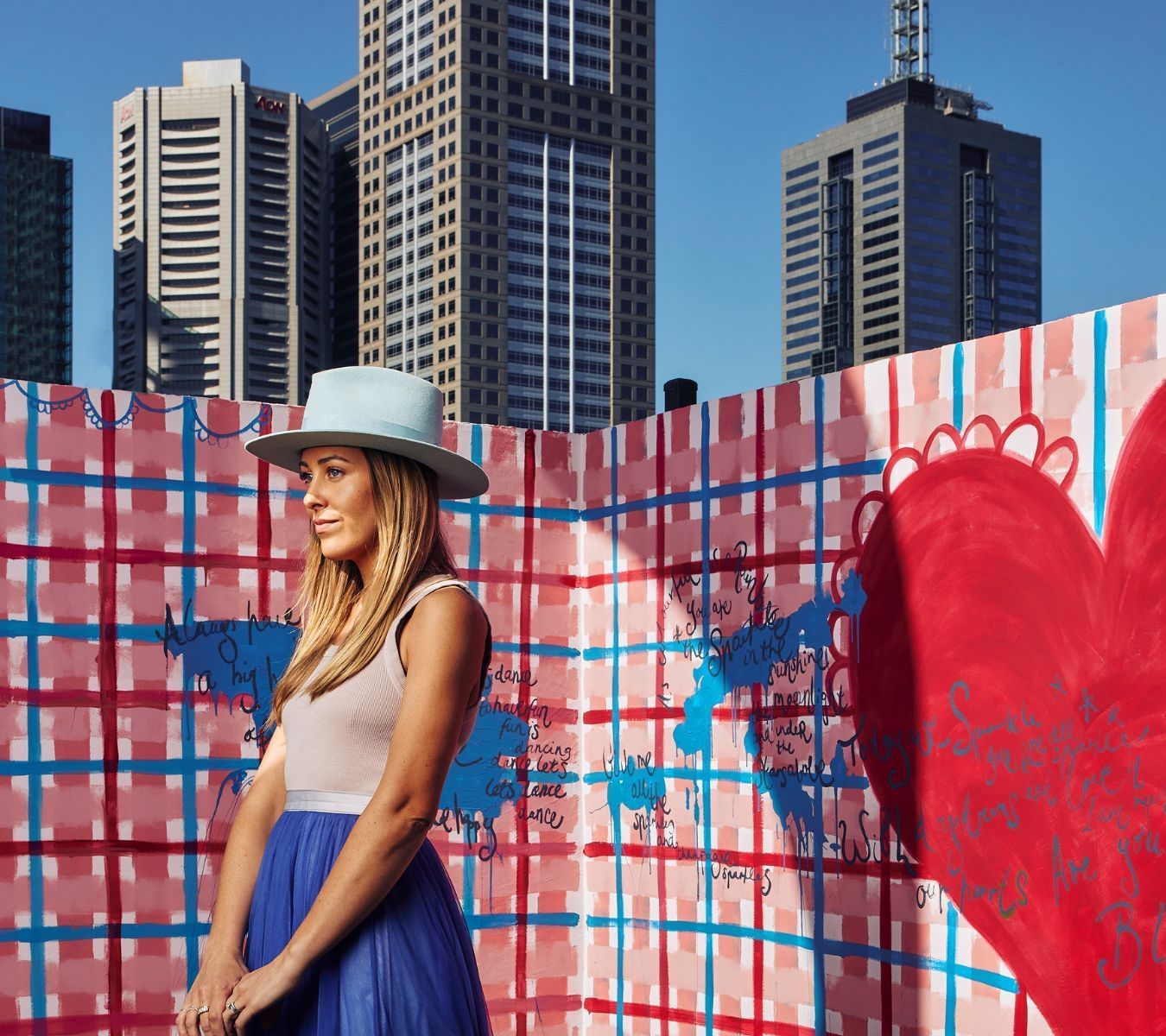 PRUDENCE CAROLINE
Born and raised in Jan Juc, Victoira, Prudence Caroline is an abstract artist with a love of colour. Defining sher style as intuitive, instinctive, fluid and full of texture, Prudence Caroline started her upward trajectory when her work was featured on the popular telivision show, The Block.
Prudence Caroline's work can be found at Blossom Rooftop Bar on level 14. Her design is beautifully eye-catching and adds to the summery vibes of the outdoor area of Blossom Rooftop which has expansive views of Melbourne city.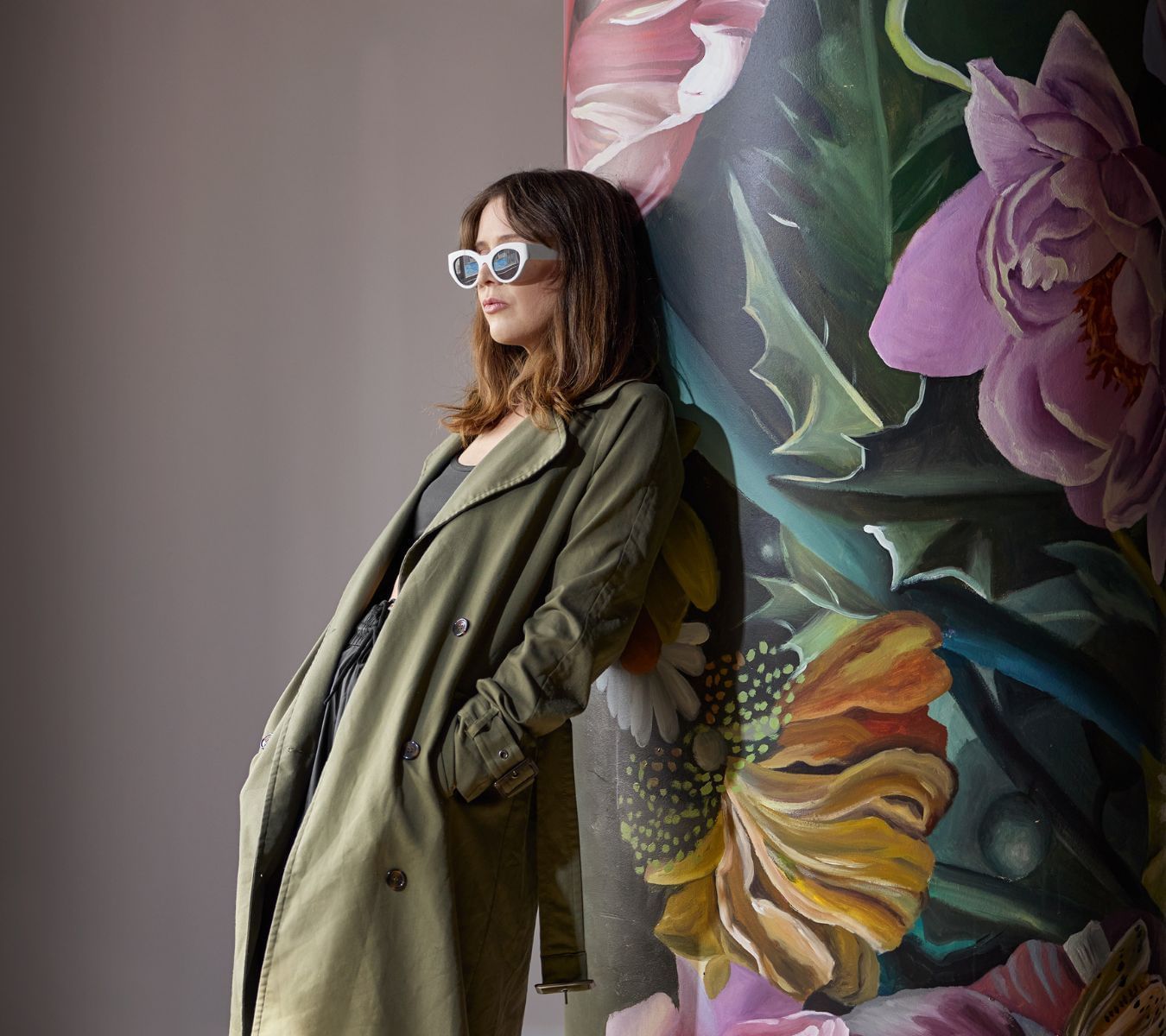 LISA KING
A multi-disciplinary artist with an amazing abiity to transfrom large spaces into large-scale lifelike murals, Lisa King is a Melbourne artist who showcases her work globally.
Lisa transformed the interior of Blossom Rooftop Bar on level 14 with some amazing floral displays, perfectly encaptulating the essence of the space. Expressing her desire to link her artwork to to the beating cultural heart of Melbourne, "The rich colour, movement and romance of this work are a feast for the eyes and have been painted to inspire a sense of pleasure, exuberance and exploration of the frivolity of the night amongst the neon of the city".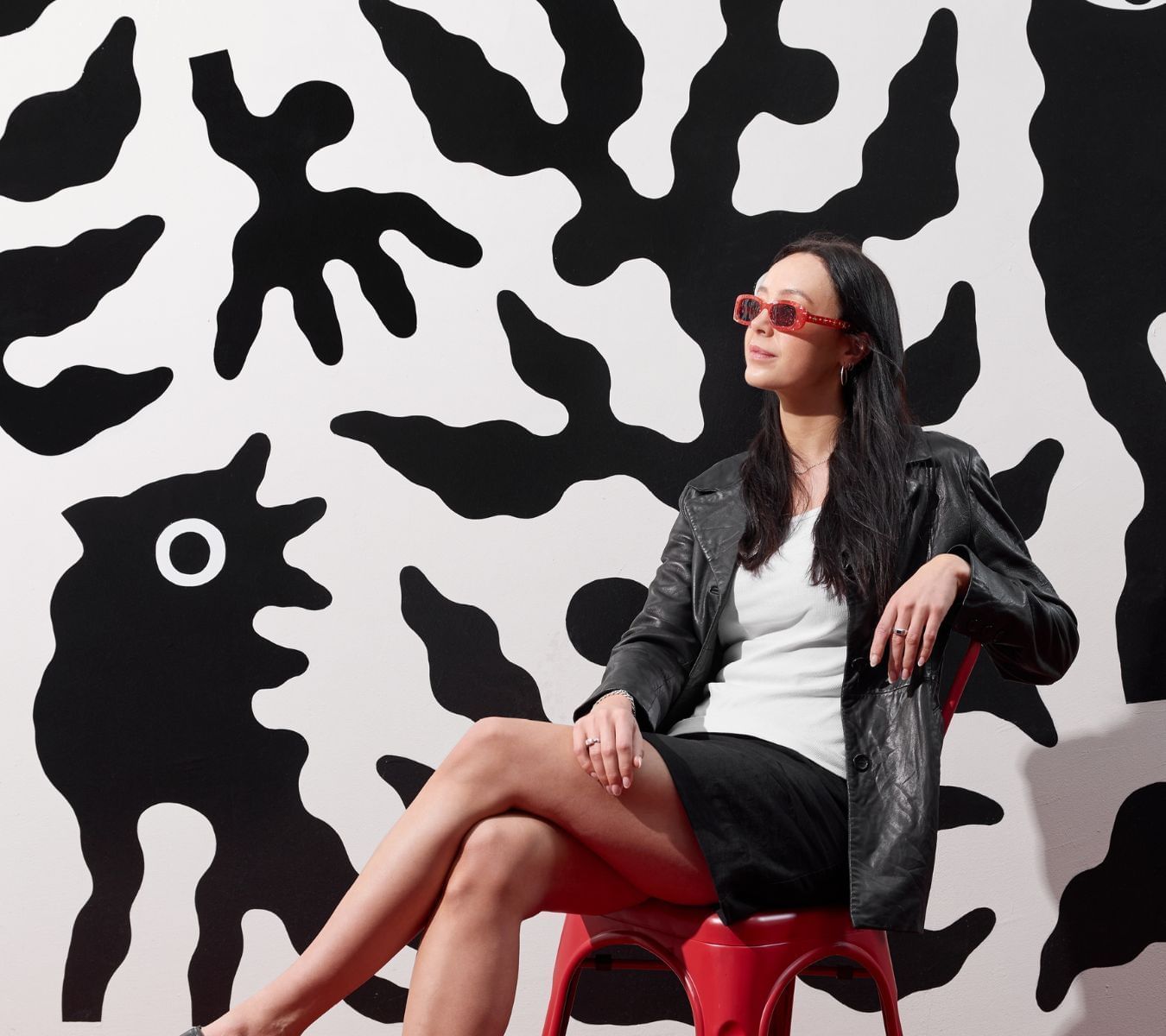 MINNA LEUNIG
Minna Leunig is a Melbourne based artist living and working on the traditional lands of the Wurundjeri people. Painting with acrylic on canvas, Minna creates playful images inspired by the unique beauty and feeling across a vast array of native Australian landscapes - all the way from the dry sclerophyll forests of the Strathbogie ranges, to the tangled mangroves and thick rainforests of Cape York.
Minna's work is at the front and centre of the entrance to Pullman Melbournne City Centre and is unmissable as you walk down the red carpet on Louden Place.