DISCOVER
A TRULY MELBOURNE EXPERIENCE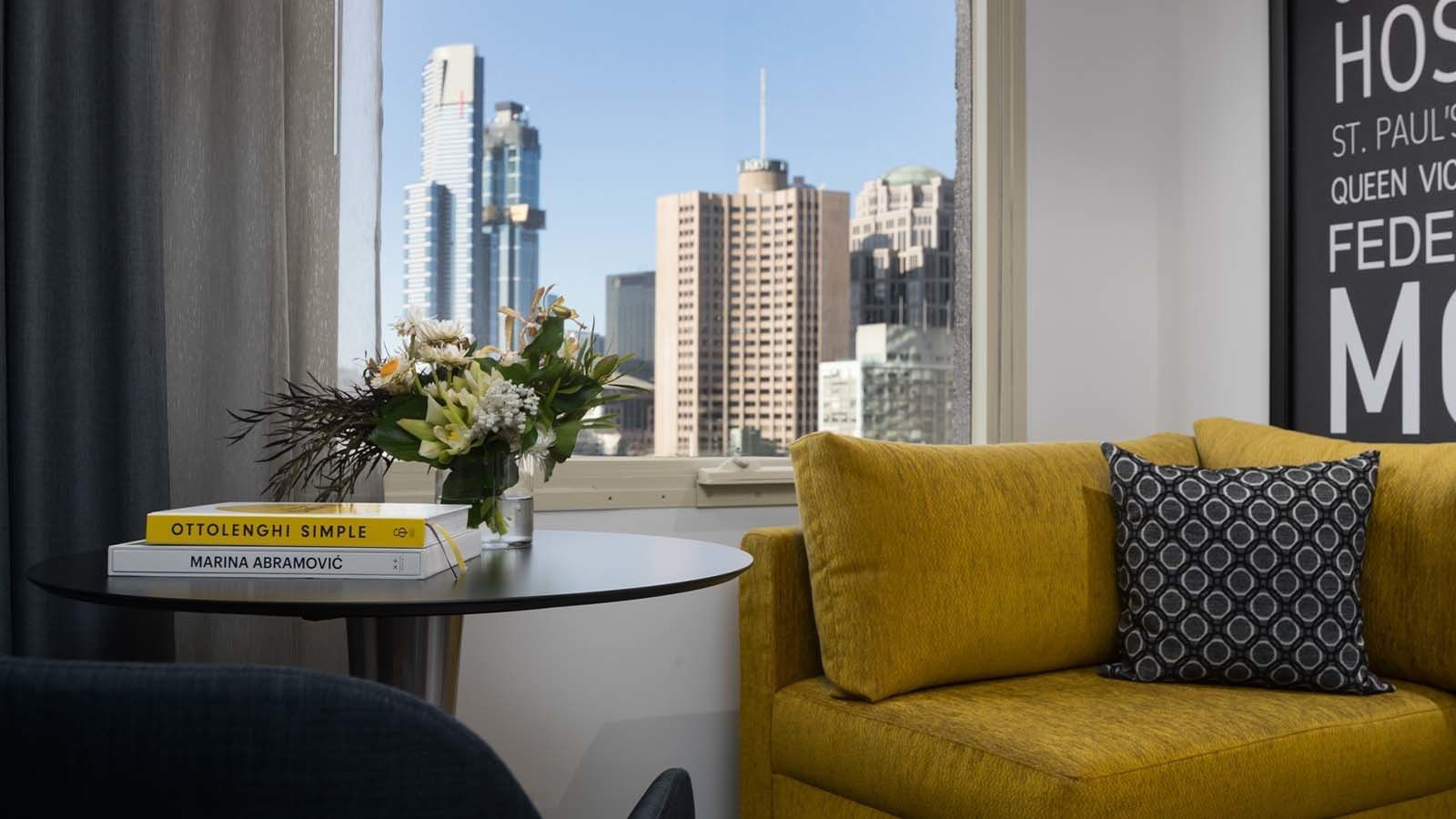 A 5-star luxury hotel
PULLMAN MELBOURNE CITY CENTRE
Tucked away off an iconic Melbourne laneway in the heart of the city, a secret entrance beckons...

Pullman Melbourne City Centre invites you to fall down the rabbit hole and immerse yourself in contemporary design that plays on the senses at every turn. The perfect destination for work and pleasure, Pullman Melbourne offers an amazing level of urban sophistication. It's an oasis of style in the heart of one of the world's most cosmopolitan cities.

Experiences are seamless and intuitive; every element has been thoughtfully tailored to the modern-day traveller seeking an authentic Melbourne experience. With the city's best food and fashion on our doorstep, Pullman Melbourne is both a destination and a home away from home. It's a place to stay and explore Melbourne's many delights.

Stay in, get lost, switch off or connect – which adventure will you choose?

As one of Melbourne's most unique 5-star hotels, Pullman Melbourne City Centre features 204 beautifully appointment rooms with all the amenities you never even knew you needed. Our spacious guest rooms have been thoughtfully designed to reflect Melbourne's flair for creativity. All rooms are equipped with convenient features and amenities to help you feel at home, and beautiful Aspar Arora body products for a touch of in-room pampering.

Blossom Rooftop Bar is Melbourne CBD's highest rooftop bar and is the perfect spot for delicious drinks while you soak in the 270 degree views of the city. Enjoy authentic woodfire pizza and an array of other mouth-watering bites.
Eva's Restaurant & Bar is also a great option for drinks and dining with a selection of delectable local dishes that will take you on a culinary journey. Elevate Club Lounge and Private Dining Room 1954 await on Level 15 and will take your breath away with spectacular city views.

Looking to keep fit while you're here? Head to our newly refurbished on-site gym. Or, put your feet up and relax...
KEY FEATURES
Club Lounge located on level 15
Eva's restaurant & bar
Private Dining Room 1954
Onsite gym facilities
WIFI access in room & public areas
Bose wireless speakers in rooms
GHD hair straighteners in rooms
Aspar Aurora amenities
Slippers & robes in all rooms
Illuminated shaving & make-up mirrors
Relaxed work space
Self-parking available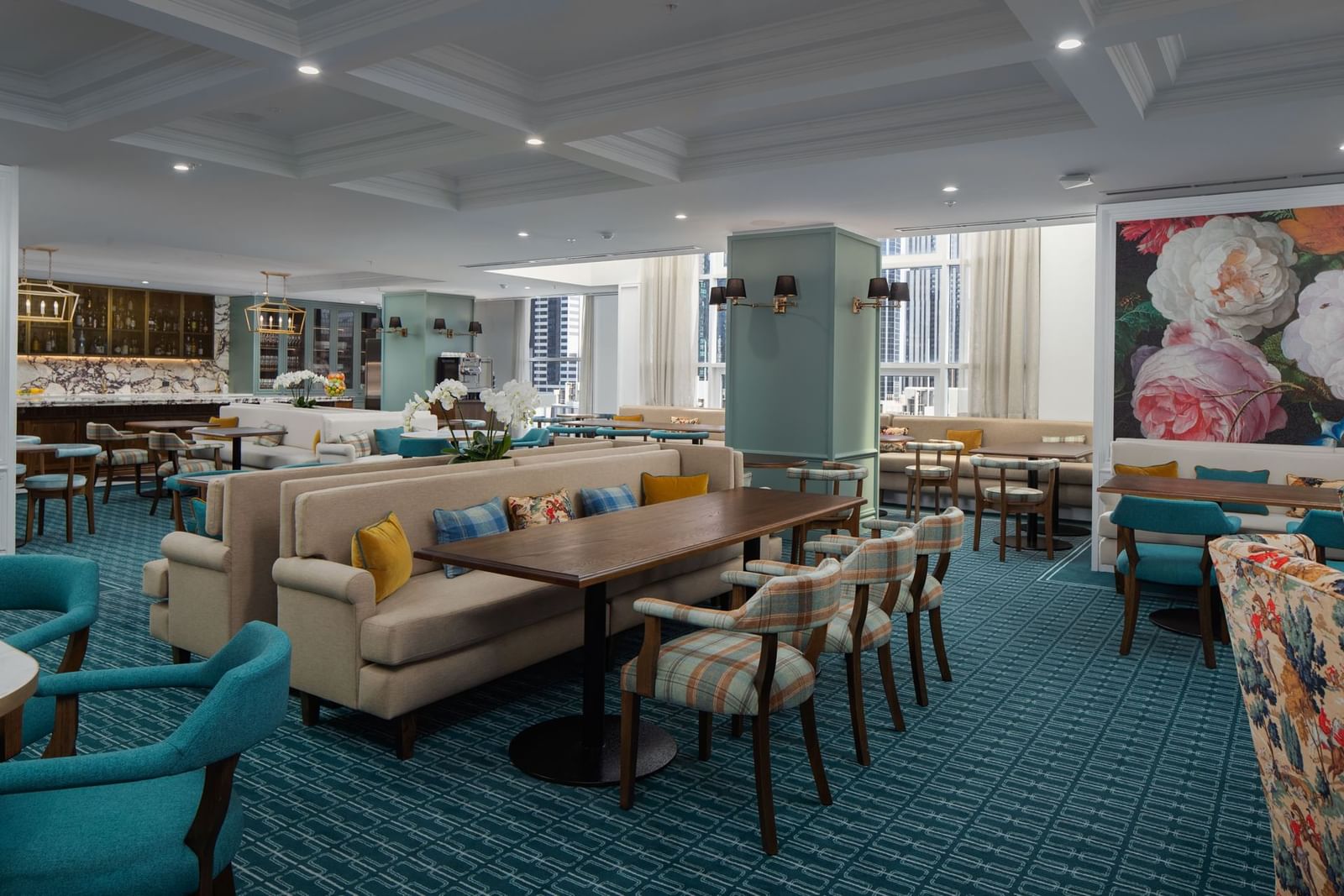 ELEVATE CLUB LOUNGE
THE PLACE TO WORK, ENTERTAIN, MEET AND IMPRESS!
The most sought-after space in Melbourne's CBD is now home to the award-winning Elevate Club Lounge. Providing guests a VIP experience unique to Pullman Melbourne City Centre, the Club Lounge on Level 15 offers an informal yet inspiring setting for the modern traveller to seamlessly blend business and pleasure. You can also purchase access to Elevate with our Annual Memberships.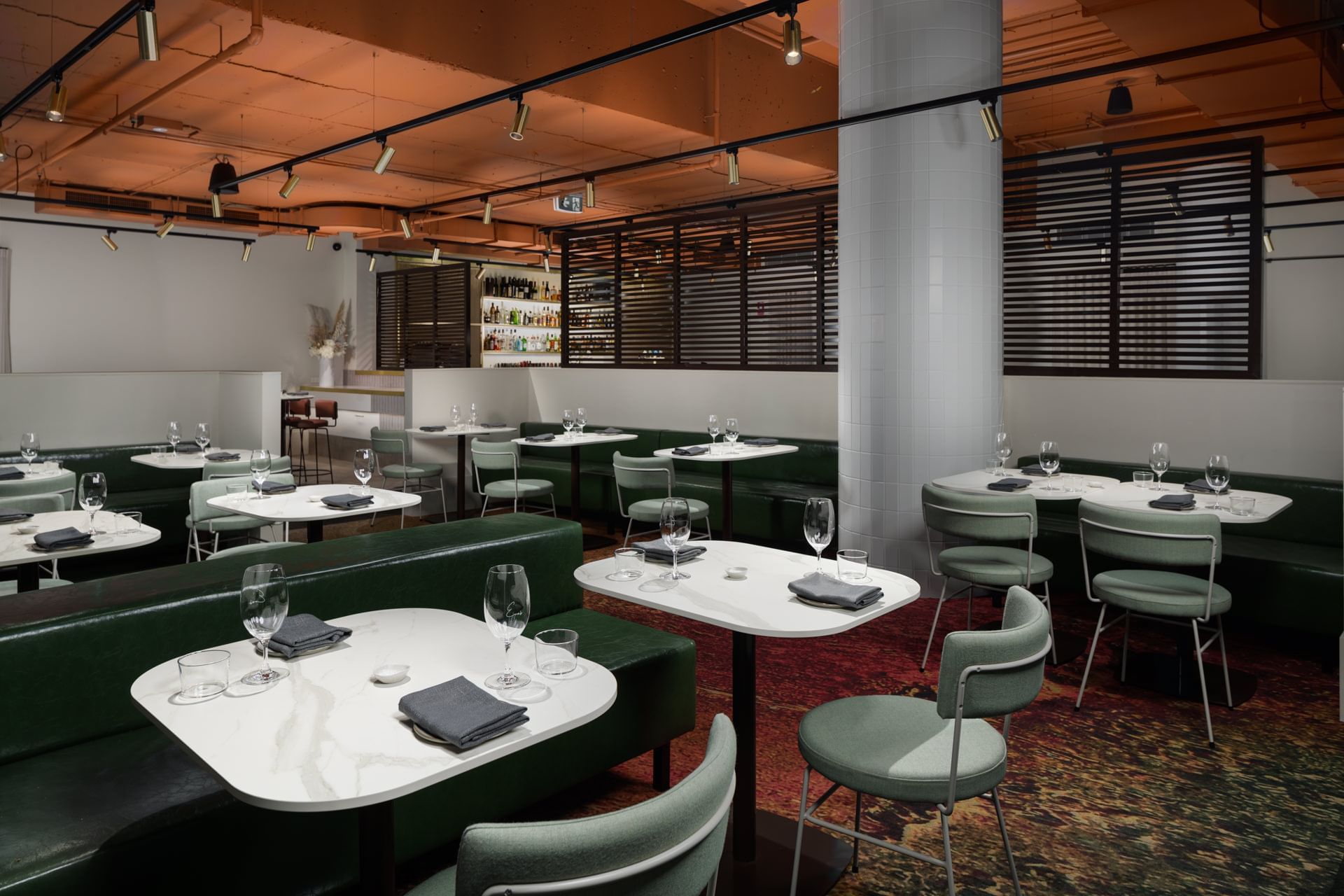 DINING IN PULLMAN MELBOURNE CITY CENTRE
Discreetly located in the heart of Melbourne's vibrant CBD, Eva's Restaurant & Bar brings you heartfelt home-style cooking with a contemporary edge
PULLMAN MELBOURNE CITY CENTRE SPECIAL OFFERS
EXCLUSIVE SPECIAL OFFERS IN MELBOURNE